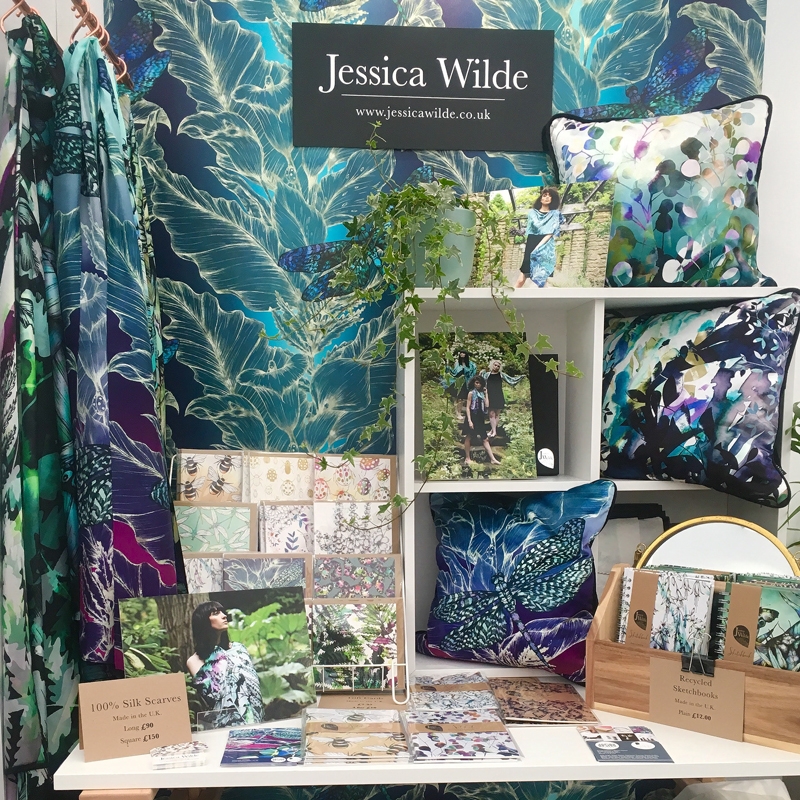 Handmade at Kew
Last month we exhibited at Handmade at Kew, as part of Design Factory, to launch the new luxury silk scarves. Thanks everyone who visited and supported us, and a big welcome to new followers!
This was also the launch of the new velvet cushions, these are now available exclusively in the online shop – please note we have only have very limited stocks before Christmas!
It was also a fab opportunity to do a little research for new development and I thoroughly enjoyed exploring all the many glasshouses. I'm now back in the studio enjoying fresh botanical photos to draw from. This current body of work is inspired by 'Biophilia', a concept I'm exploring as part of my MA Textile Design at Birmingham City University, you can learn more about it here.