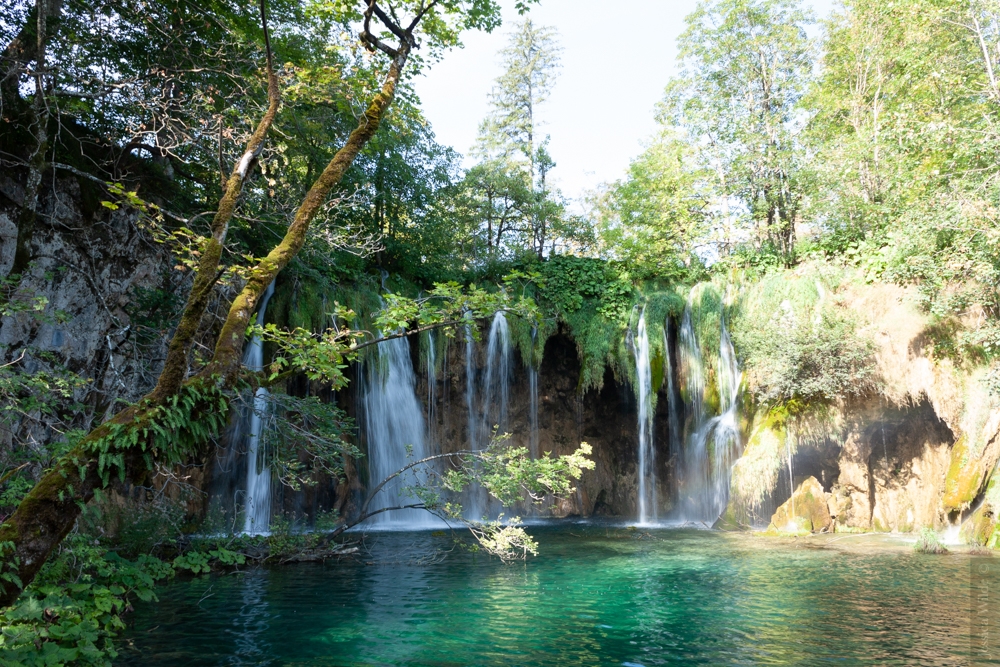 Plitvice National Park | Croatia
I finally got round to editing our Croatia photos, these things take time when you have 800 or so! Here's a very small edit from Plitvice National Park from August, knowing how busy it is in high season we opted for the two day pass to get round the park, and definitely recommend it! The queues were a bit mad, even getting there at 7am when it opens, but thankfully a 2 day pass meant we could walk straight in on the second day. Also doing the boats and popular waterfalls super early is recommended to avoid getting stuck in queues during the peak season.
Over the 2 days we walked the perimeter of the main lakes as well as some of the quieter woodland trails and even had a row in a boat!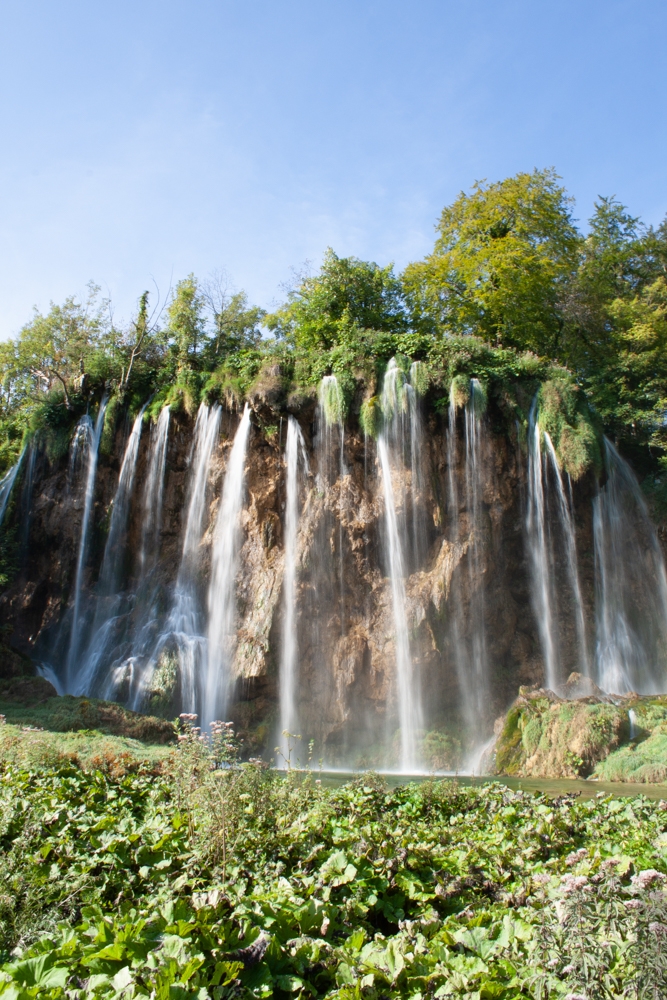 The turquoise blue of the lakes is striking and unbelievably clear, the colours and reflections are really quite unique.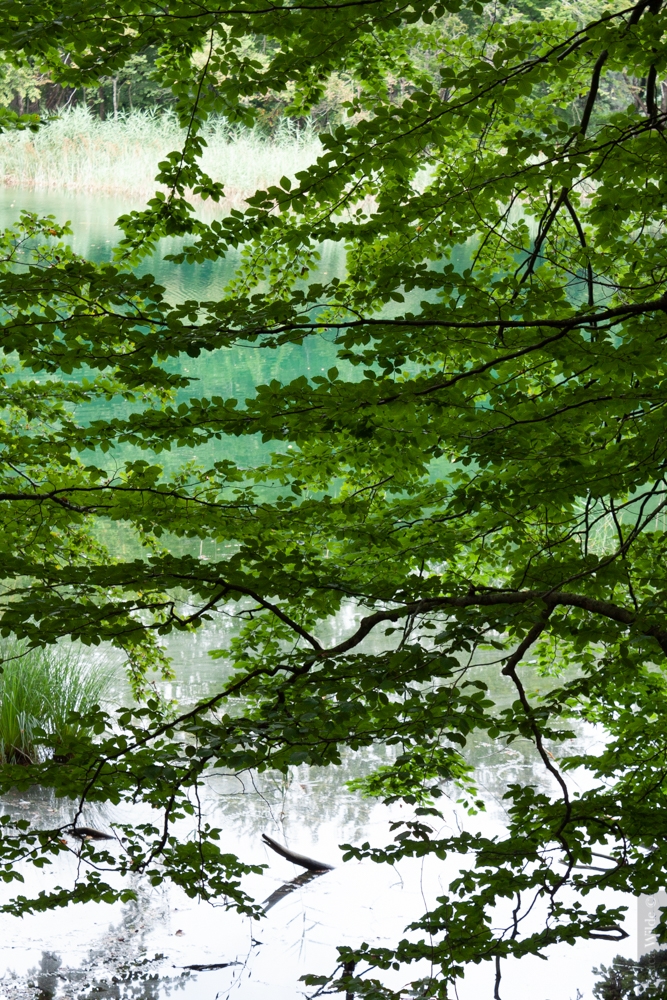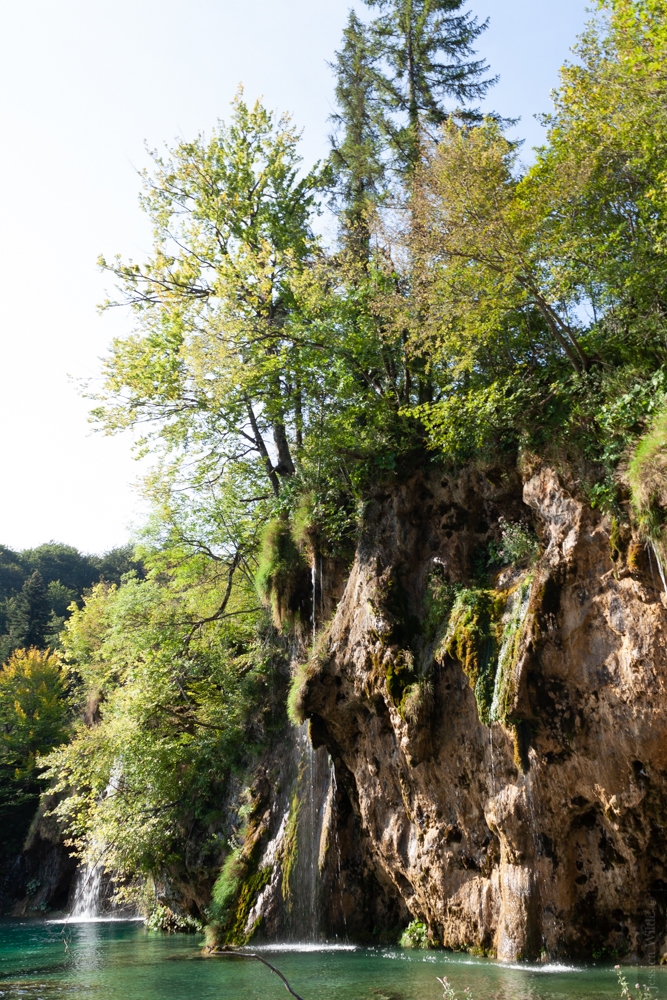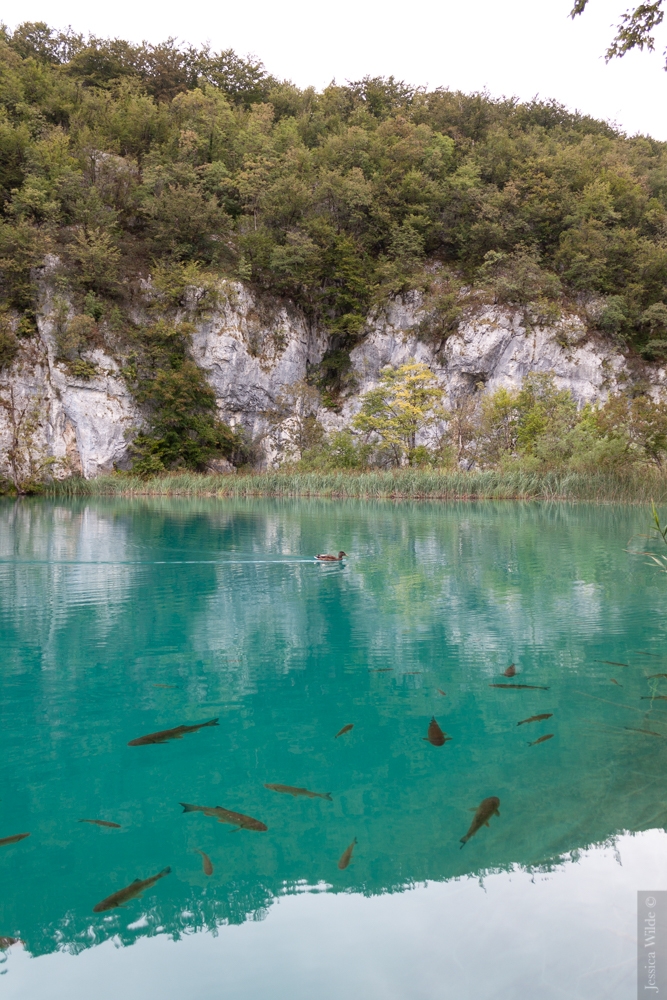 So many fishies! Mesmerising to watch in clear turquoise blue waters.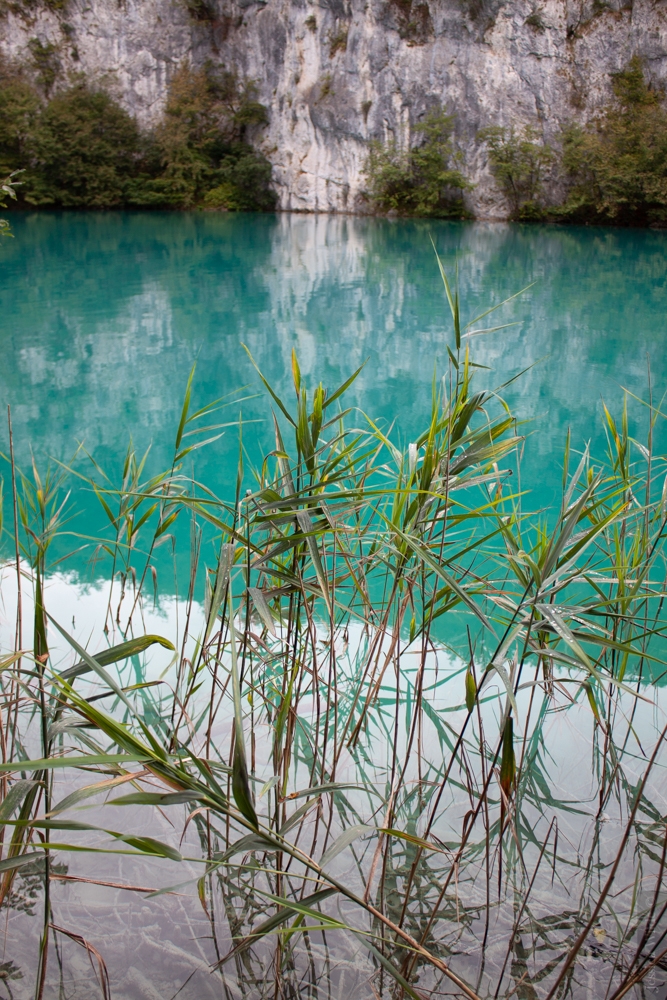 My new favourite shade of turquoise blue.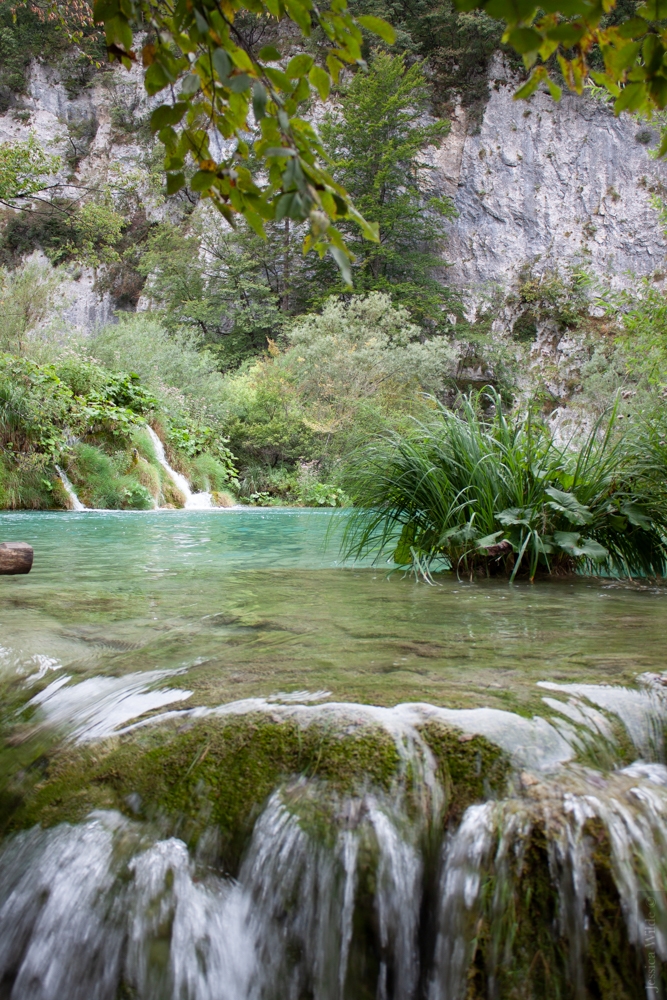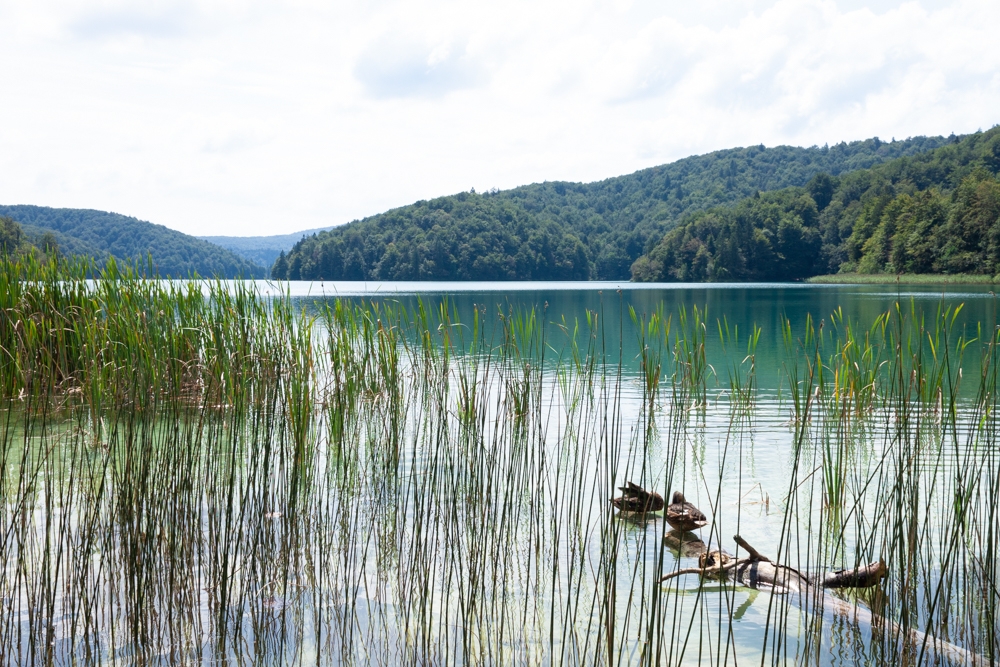 In the afternoon, when the other lakes and waterfalls are super busy it's well worth trekking up to the top lake. It suddenly becomes quiet and serene with different flora and fauna making the most of the shallow waters. From here we ventured high up into the woodland trails and meandered our way back, you suddenly appreciate the sheer scale of the park.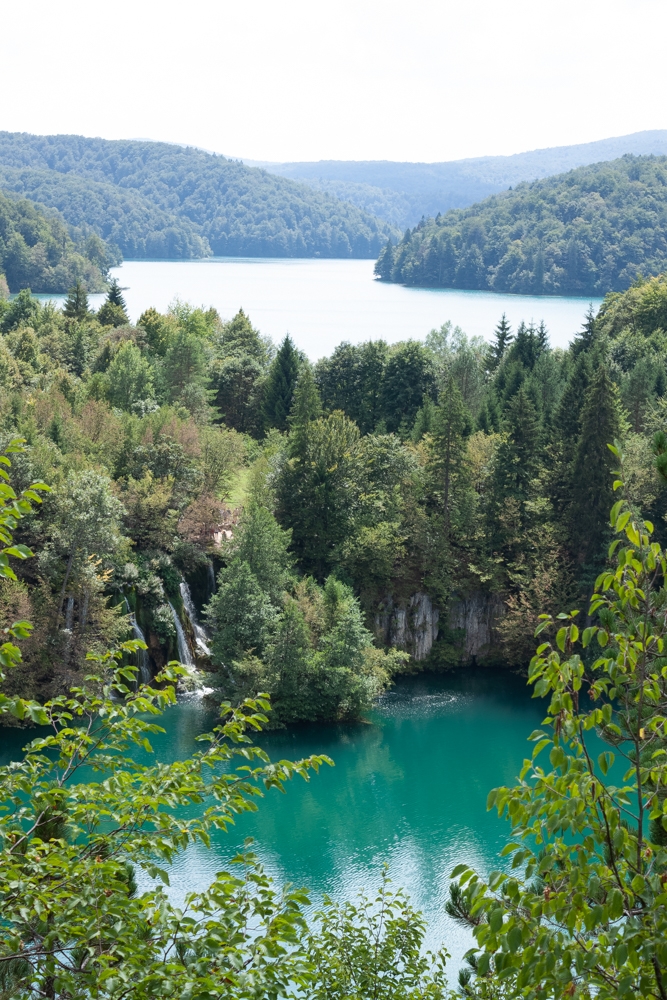 View from one of the trails with the top lake in the distance.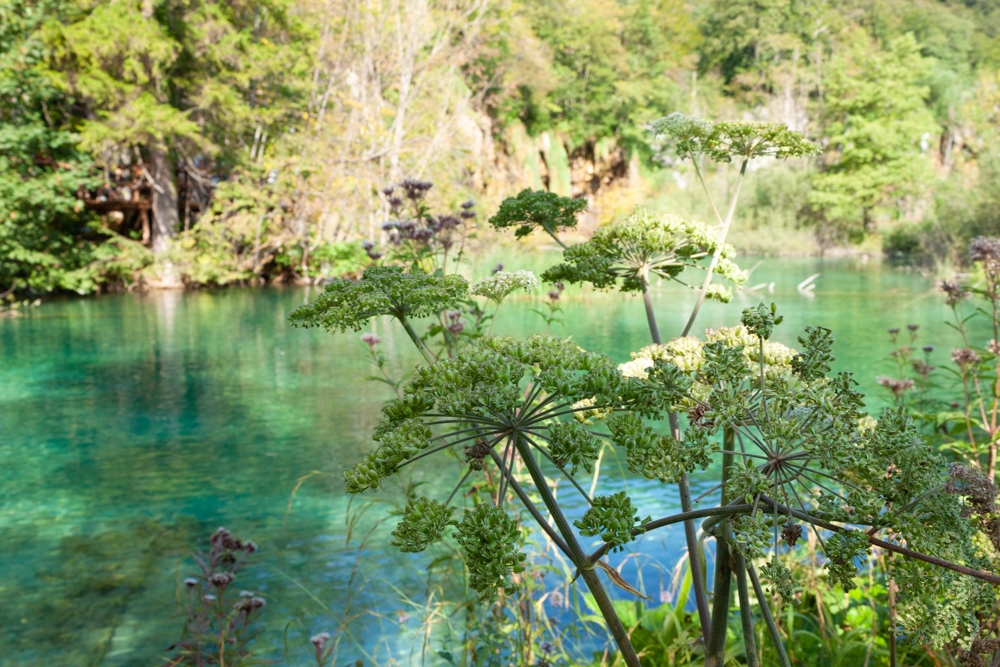 Love this colour palette!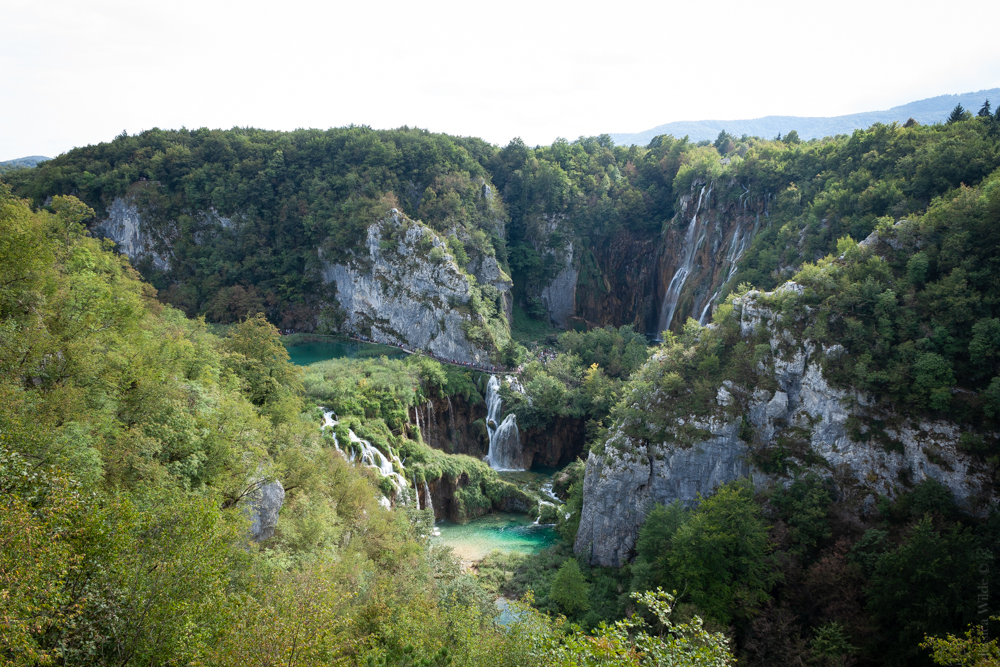 Last shot of our wonderful 2 days of trekking, Veliki Slap is the tallest waterfall at Plitvice, and yes that is a queue on the boardwalk! We'd love to go back and explore the park in the winter to see how different it is, such dramatic scenery!
Next I'll be sharing photos from Krka National Park and Šibenik, pop back to read more.