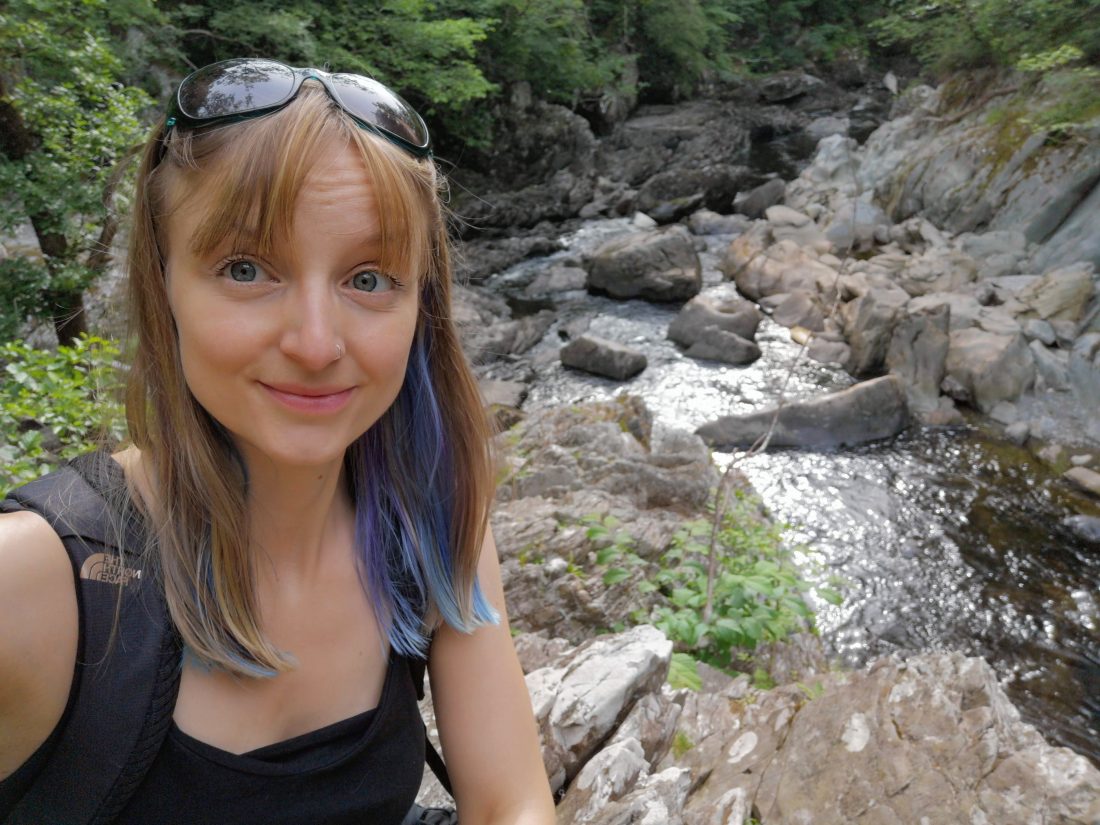 Introduction | Meet the Designer
Hello! I'm Jessica Wilde and I'm a surface pattern designer and illustrator based in Staffordshire, UK. I thought I'd share a little about me and my creative journey so far.
I grew up in rural Shropshire and have had a passion for nature, drawing and colour for as long as I can remember. Throughout school and college I always had my head in a sketchbook, as well as drawing I experimented in pretty much any medium I could get my hands on, from clay, paint, textiles and found objects.
After specialising in Fashion and Textiles for Foundation Art, I studied Textile Design at Birmingham City University. This included a placement year in industry at Monsoon Accessorize at their London head office, where I worked on embellishments and surface patterns in the womenswear department. For my final degree project I focused on trend forecasting with woven, knitted and hand painted textiles inspired by my own trend book.
On graduation, whilst living back in Shropshire I started working as wallpaper designer for a local manufacturer. This was a fantastic mix of designing for pattern repeats, textures and the brand new trend of digital wall murals which was just starting thanks to new digital printing technology.
In 2013, after 5 years of working full time as a wallpaper designer I had itchy feet and made the leap to going freelance and starting my own design business. From very small products the range has steadily grown over the years, and alongside I've freelanced for clients and print studios.
I decided in 2016 to return to Birmingham University to do my Masters, we had just moved to Staffordshire and it felt like time to reflect and revitalise my creative practise. I used the two years to develop a collection of fashion accessories which I launched at the Pulse trade show in London in 2018.
The collection of silk scarves and velvet bags received runner-up awards from Pulse, selected by Sarah Sevier, Head of Retail at the V&A, and later at the Midlands Fashion Awards.
The underlying focus for my MA was Biophilia, our innate need for nature for our well-being. This concept finally joined all the dots for me, I always felt nature was hugely important but this branch of research is finally explaining just how key our relationship to our natural environment is. Biophilic Design applies this knowledge and understanding, integrating it into the design process. Though mainly a growing trend for architecture and interior design, it can be said all design disciplines have a responsibility to focus on well-being and a more symbiotic relationship with our natural environment, especially regards to sustainability. You can read more about biophilia here.
After a rather busy decade, I'm now primarily focusing on freelance design and illustration. I've been lucky enough to work on some great client projects and collaborations recently and would like to do more of this. As always, I'm happiest lost in a forest or botanical garden with my camera or at my drawing desk with our three cats for company.