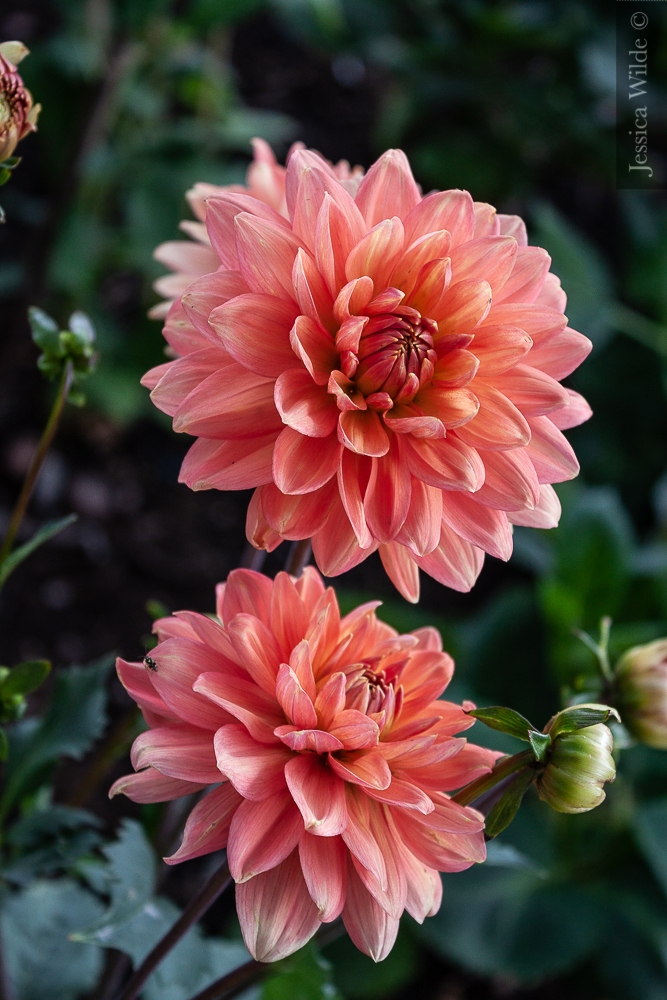 Inspiration | Dahlias
Following the launch of new art prints, I thought I'd share some of the inspiration behind my drawings. Living in Staffordshire, I've got some great National Trust properties nearby, and love exploring them all throughout the year.
Two of my favourite from last year were Shugborough and Calke Abbey, both have impressive Dahlia displays in Summer. Here's some of my photography, I'm a bit of an obsessive when it comes to taking photos and capturing details. All these photos go towards my growing library of reference material I use as starting points for my artworks, and (very slowly) I'm trying to fill our own garden with plenty of lovely florals to draw from.
Finally the black outline is complemented with watercolour highlights in soft pink and taupe, for this stage I work with fluid watercolour inks combined with a touch digital experimentation.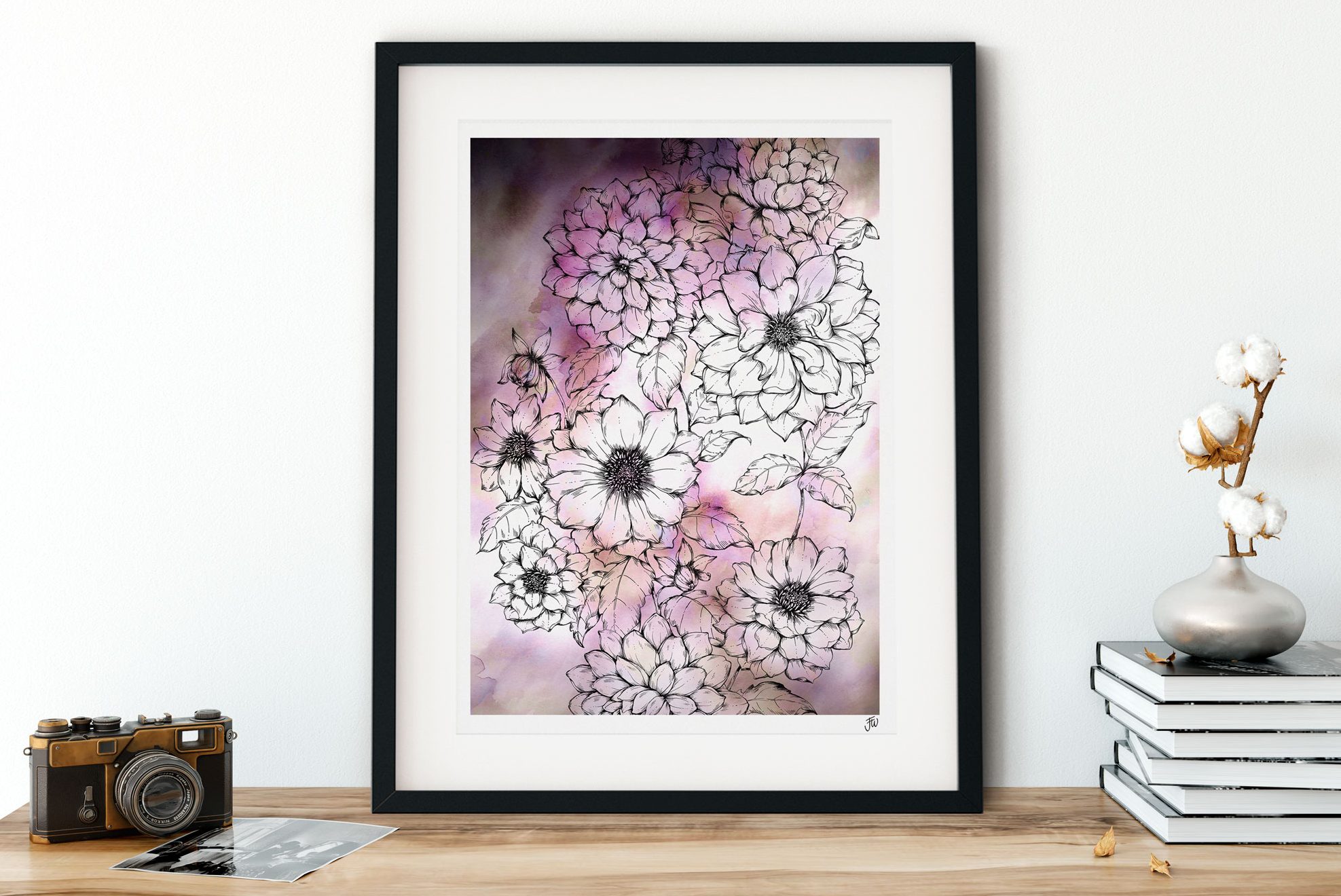 Gicleé prints of the finished artwork are available here.