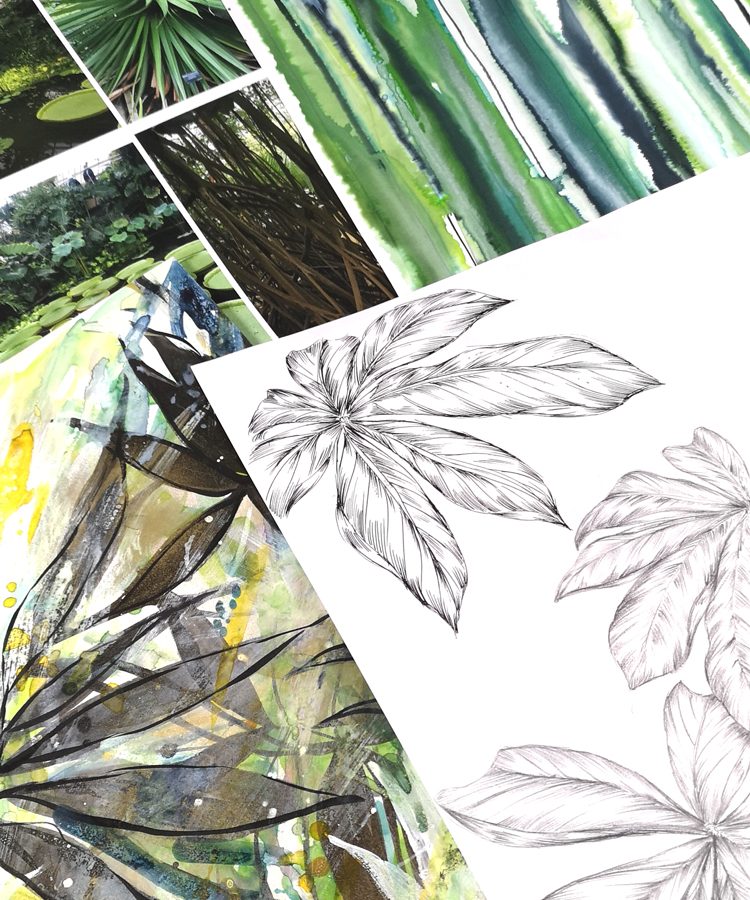 Inspiration & Creative Process
I get often get messages asking me about my inspiration so I thought I'd share a little more about what inspires me and my creative process. Here are some insights into how I work, hopefully this can inspire your own creative journey.
Nature
For me everything starts with nature, it's a big part of who I am and how spend my time, I'm happiest exploring woodlands trails or honing my gardening skills. I'm also interested in our relationship with nature, how we share an innate connection to our natural environment, and also the growing disconnect in our culture. You can read more about this and the concept of biophilia in this previous blog post.
Photography
I gather inspiration from local woodlands, botanical gardens and Natural History Museums, capturing imagery on my Canon DSLR with a standard and macro lens for the satisfying details. Over the years I've built up a large library of botanical and wildlife imagery, sometimes I take direct reference from these, or just use them for colour and texture. Some of my designs are purely based on photos manipulated in Adobe Photoshop.

Moodboards
The next step is refining ideas, colour and reference, for my own work I have ongoing pin-board on the wall, for projects I pin to an A2 foam board or present in Adobe Illustrator. My illustrations tend to more spontaneous and fluid, I like letting my mind wonder for these, whereas the design process needs to be more structured.
The Drawing
Next comes the drawing, my go-to are black fineliners and watercolour inks, but I work in various other materials and the art tools collection always seems to be growing! Sometimes an artwork comes together all in one go, other times it's various loose sheets of motifs and colour/textures that I experiment with digitally. It varies from project to project and I like keeping a sense of play to my creative process, sometimes that makes it quite unpredictable but to me that's all part of pushing my creativity.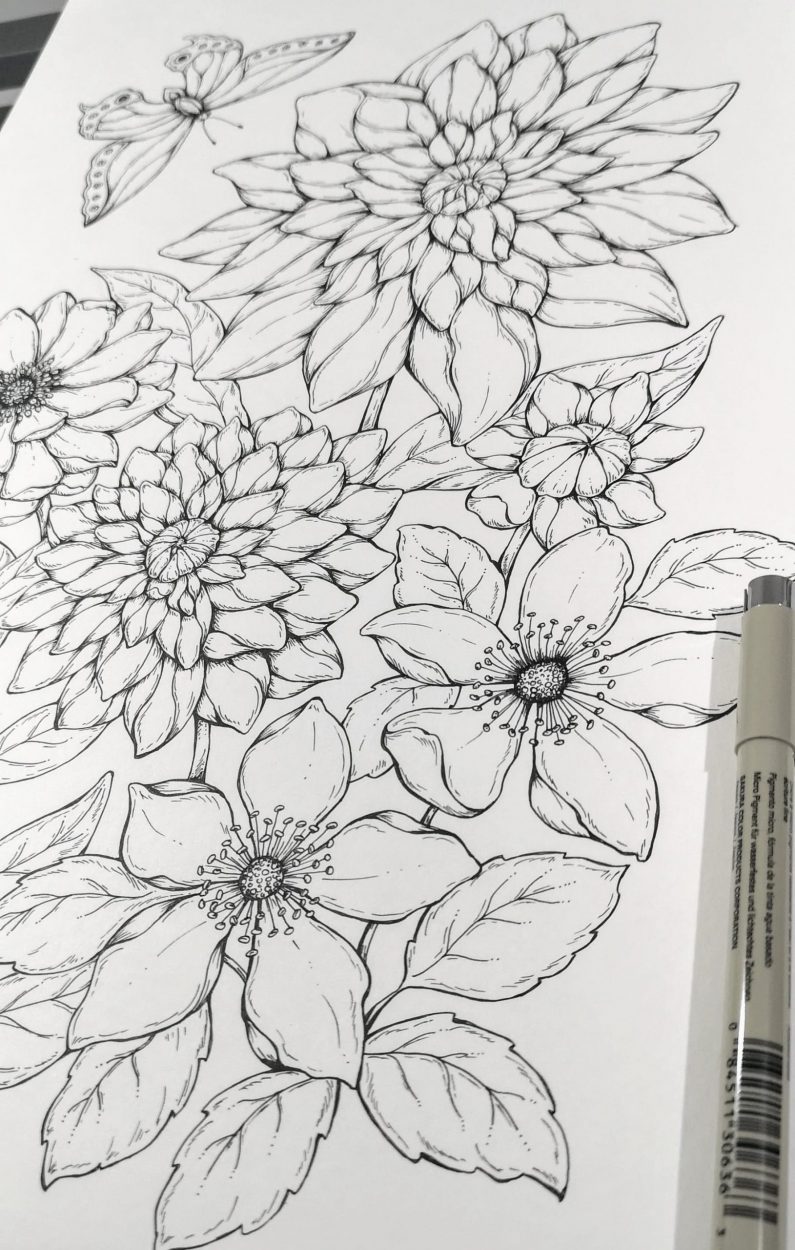 Digitise
Finally all designs are digitised, for surface pattern this is where an artwork is put into repeat and possibly coloured too. Everything gets some finishing touches in Adobe Photoshop before being sent to production. If the design is going on a product, this is also where I'd mock up the design to check placement and scale.
Ta da! This is a pretty simple overview but every piece is different, sometimes things go smoothly, sometimes they don't, sometimes the best things happen accidentally. It's all part of the process, the important thing is to keep creating and enjoy your own creative exploration.