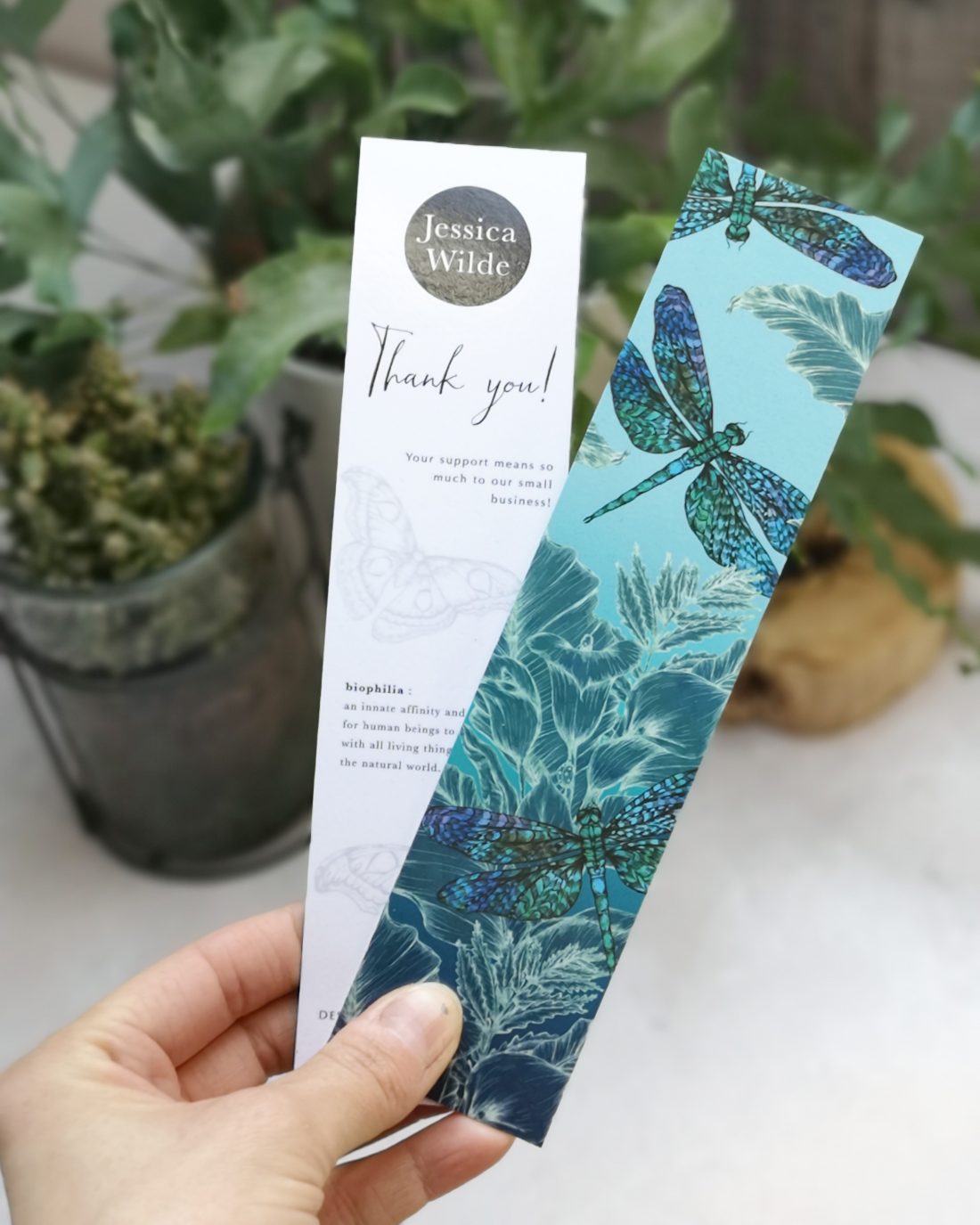 Dragonfly Lily Bookmarks | Recycle & Reuse
We've made our new thank you cards handy bookmarks! We always like to say a big thank you for supporting our small business, but wanted to make sure we could do it in that was environmentally friendly. So with every order you'll now get one of these and we very much hope you enjoy reusing them.
They're printed on thick recycled card stock here in the UK, and feature one of our most popular Dragonfly designs. We've also included our definition of Biophilia, the innate affinity and need for us as human beings to connect with nature, something at the core of everything we do.