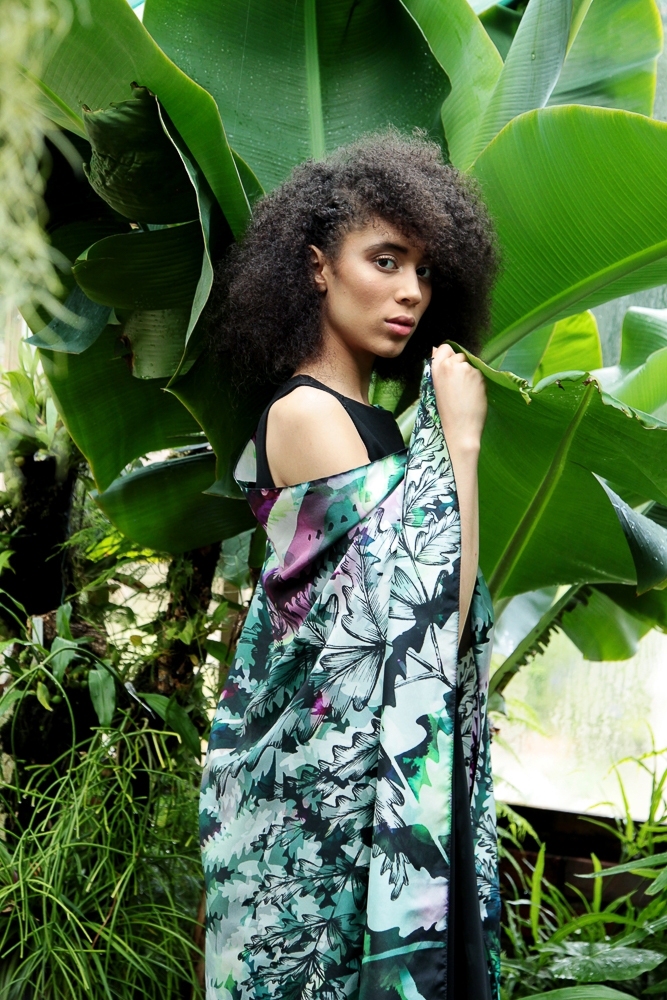 Biophilia | MA Textile Design
After a busy 2 years I'm excited to share I've completed my MA in Textile Design at Birmingham City University with Distinction. For the course I focused on Biophilia, the concept that we all have an innate need for nature. This term was popularised by Edward O. Wilson's 1984 book of the same name, where he proposed our need to affiliate with nature and other living things is part of our biology.
My research led me to the work of Oliver Heath and Interface which highlighted the improvements in health and wellbeing a connection with nature can offer, and equally the negative effects in its absence. As a designer, it's fuelled my passion to encourage a connection with nature in my art and to explore new ways of applying this as surface pattern. This has led me to develop laser etched wood panels and digital murals for interiors, more of which I'll be sharing over on the portfolio page.  These installations can transform interiors, introducing botanicals and natural textures, offering a sense of escapism to the natural world.
I look forward to sharing more new development in the coming months, if you work with interiors and are interested in seeing more or collaborating please feel free to get in touch.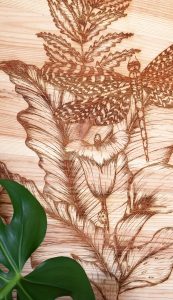 The brand has grown significantly these past 2 years with the launch of the Biophilia Collection of nature inspired products. The range has expanded and now includes fashion accessories, new velvet cushions, art, stationery and gifts, all proudly made in the UK. We are also incredibly proud that our botanical silk scarves won runner-up Best New Fashion Product at Pulse 2018, judged by Sarah Sevier, Head of Retail at the V&A. Also we're very pleased to welcome the following new stockists; Longleat Safari Park, Ethical Market, Ferrers Gallery and Winterbourne House & Gardens. If you're interested in becoming a stockist, please feel free to get in touch for a wholesale info pack.
Special thanks to all I've worked and collaborated with these past 2 years, hope to work with you again!
You can find the Biophilia Collection Catalogue here and browse the product range in the shop.